From choice of materials to innovative heater technology, every Sun Stream infrared sauna is produced with your health in mind.
Infrared Saunas Adelaide - Ignite Your Wellness
Looking to buy an infrared sauna in Adelaide? Sun Stream Infrared Saunas delivers FREE to Adelaide metro and services all regional areas in South Australia. We can help you achieve your health goals.
Experience a Sun Stream Infrared Sauna in Adelaide
Why not try before you buy? Simply contact one of the Adelaide locations near you for an appointment.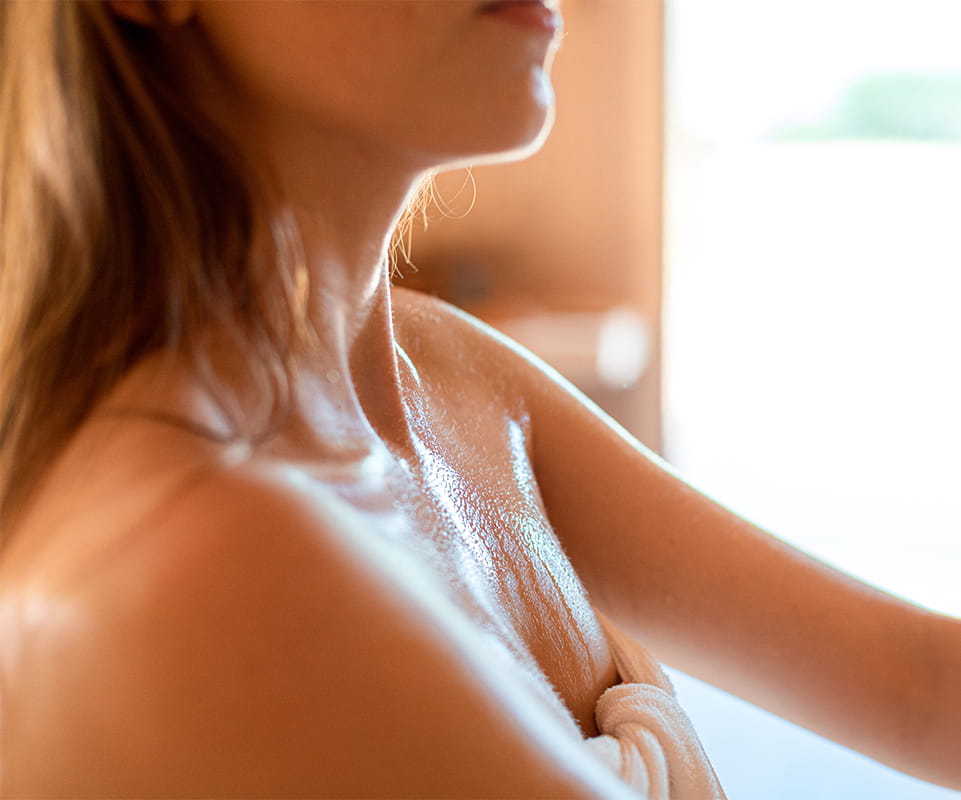 Four reasons that make Sun Stream the first choice for infrared saunas in Adelaide

Safety
Our innovative heater technology reduces EMF and ELF to industry low levels, making Sun Stream saunas safer than any other brand on the market.

Superior performance
The most complete body coverage of any sauna brand, our heater placement and 360º technology provides greater immersion in radiant heat.

Lifetime warranty
The Sun Stream range comes with a Residential Lifetime Warranty which includes the heaters, electronic control system, cabinet, and even the light bulbs.

Free delivery
We offer free delivery to most major metropolitan centres and regional locations. Please contact us to find out if our free delivery applies to your location.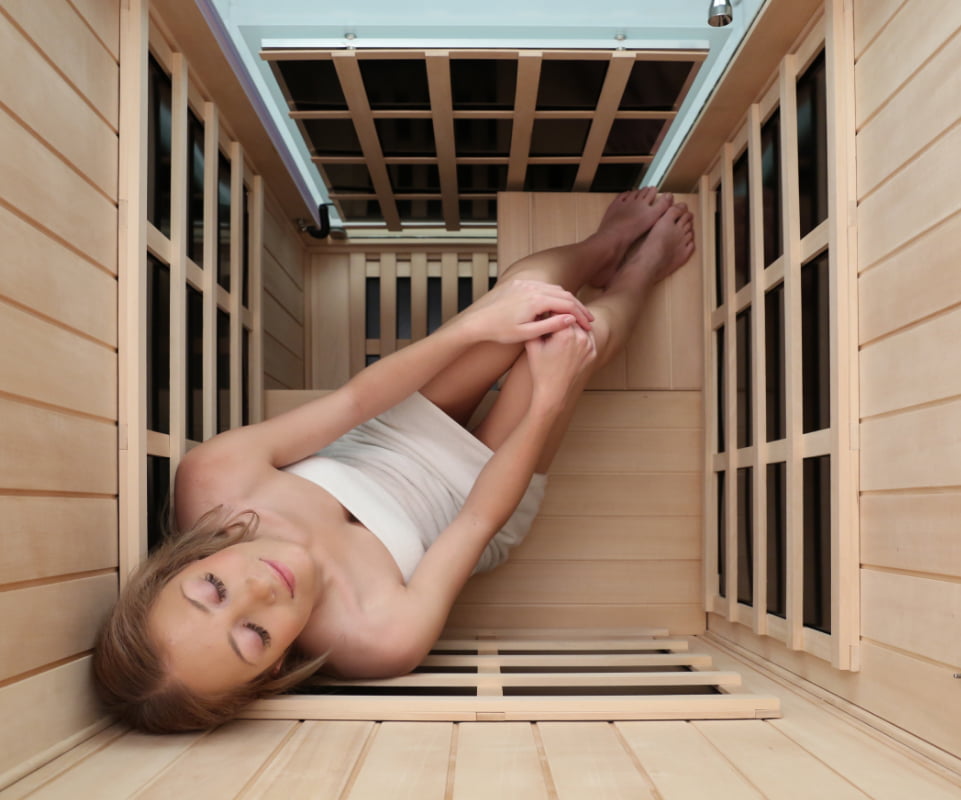 Why choose an infrared sauna?
An infrared sauna emits a band of light we perceive as heat. Infrared is not only safe but also highly beneficial to our bodies on a cellular level. Health professionals have used infrared heat lamps for decades to treat muscle and joint problems. The health benefits can include:
Relief from aches, muscle pain and arthritis

Fever therapy for colds and Flus

Improved immune system

Detoxification

Improved blood circulation and oxidation

Aids weight loss

Skin rejuvenation

Cardiovascular health and improved blood pressure
Not sure which sauna is right for you?
We know choosing a sauna can be a big decision, and something that can take a lot of time to research, that's why we're offering to do all the hard work for you.
Simply let us know which Sun Stream sauna you're interested in and the competitor's product you'd like to compare it against, and we'll do our best to send you an impartial evaluation of the two models.
Compare brands
"*" indicates required fields
The healthy infrared saunas Adelaide
locals can rely on
As you might know, sweating is a great way to burn calories and rid your body of unwanted toxins. But how do you sweat when you're injured, or unable to exercise? There is nothing quite like a 30-minute sweat session in an infrared sauna. Adelaide locals can see the benefits from their own home saunas. After you're done you will feel internally cleaner, healthier, and invigorated after sweating out a day's worth of accumulated toxins from the food you've consumed and the air that you breathed.
Searching for the healthiest sauna for sale in Adelaide
In an infrared sauna, your heart rate, cardiac output, and metabolic rate increase to improve your overall cardiovascular fitness. You can burn 600 or more calories in just one 30-minute session. You lose weight – not just water. You can receive the 'training effect' while reading and relaxing. NASA concluded infrared 'passive exercise' was the ideal way to keep astronauts fit during space travel. When they're searching for a healthy and safe sauna for sale, Adelaide locals can trust in the infrared saunas from Sun Stream.
Infrared radiant heat stimulates the production of cell tissue and rapidly promotes the regeneration of skin and blood tissue in areas exposed to its healing rays. It speeds cellular metabolic rates by stimulating the activity of the mitochondria and triggering enzyme activity. When the circulatory system is improved under the influence of one of our far infrared saunas, Adelaide customers should notice a naturally improved metabolism. The elevation of metabolism improves energy levels and the immunity of our bodies against diseases. This is part of the effect of the improvements in the micro-circulatory system and metabolism of the body. It helps to slow down the ageing process, increase resistance against disease and increase longevity.
Buy the sauna Adelaide locals love to come home to
Have you ever wished that you had your own sauna in your house? Well, now you can, thanks to our low-priced options. When they buy a sauna, Adelaide customers can choose the option that best meets their needs. Choose a 1 person, 2 person, 3 person or 4 person sauna. These have received excellent reviews from health and wellness professionals around the world, raving about how great these models are.
Give your body the ultimate detoxing treat – a warm oasis where you can relax and sweat out all those toxins at the end of the day. Gain all the benefits of heading to your local spa without even leaving the house.
You may be surprised by how quick and easy these are to set up – it can take you as little as half an hour, and all you need is a screwdriver. Then you can simply slot your new sauna together and you're done. Call us for additional information; our friendly team is more than happy to answer any questions you may have about our saunas for sale in Adelaide.
With free delivery to Adelaide metro, ordering your sauna couldn't be easier. Simply request our pricing, send us a message or call us on 1800 316 962 to speak with one of our sales staff. When they want to buy an infrared sauna, Adelaide customers can count on the team at Sun Stream.
How Do I Buy A Sun Stream Infrared Sauna In Adelaide?
With Free Delivery to Adelaide Metro, ordering your sauna couldn't be easier. Simply download our pricing, send us a message or call us on 1800 316 962 to speak with one of our sales staff.