From choice of materials to innovative heater technology, every Sun Stream infrared sauna is produced with your health in mind.
Infrared Saunas Melbourne - Detoxify and Rejuvenate
Experience the ultimate relaxation with our Sun Stream Infrared saunas in Melbourne! Our saunas are unrivaled, offering industry first heater technology and superior craftsmanship. When it comes to Infrared Saunas in Melbourne, we stand out for quality, performance, and safety. Discover why Saunas Melbourne enthusiasts trust us for the most invigorating and rejuvenating sauna experience. Don't settle for less; elevate your wellness journey with Sun Stream today!
Experience Sun Stream Infrared Saunas in Melbourne, VIC
Why not try before you buy? Simply contact one of the Melbourne locations near you for an appointment.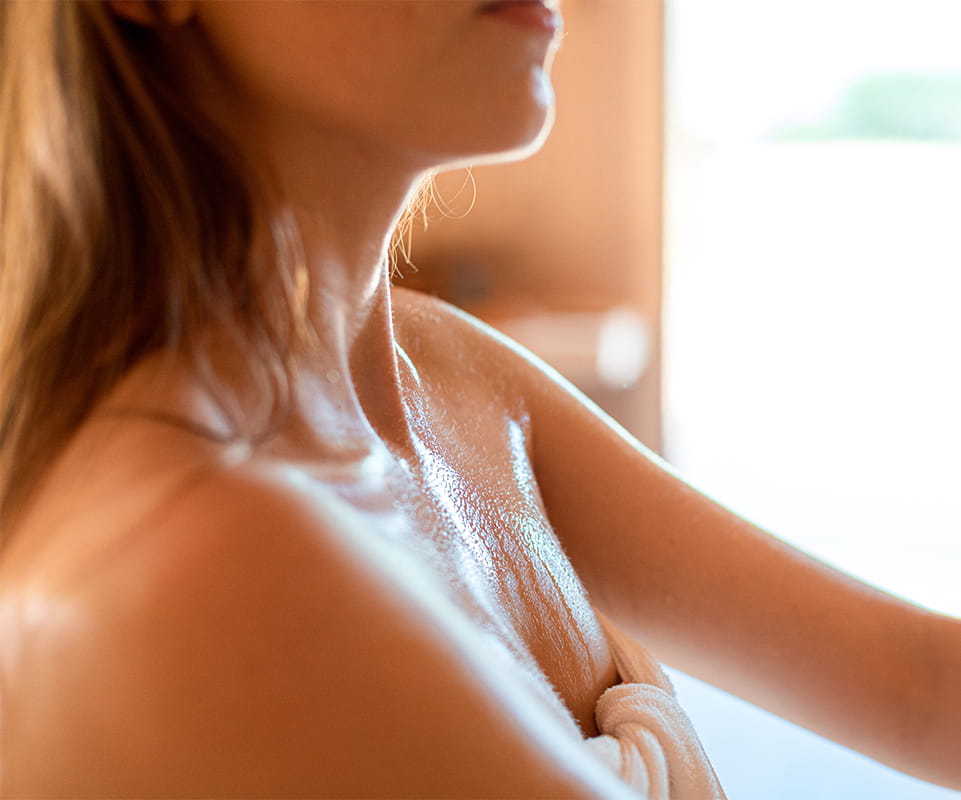 Four reasons that make Sun Stream the first choice for infrared saunas in Melbourne, VIC

Safety
Our innovative heater technology reduces EMF and ELF to industry low levels, making Sun Stream saunas safer than any other brand on the market.

Superior performance
The most complete body coverage of any sauna brand, our heater placement and 360º technology provides greater immersion in radiant heat.

Lifetime warranty
The Sun Stream range comes with a Residential Lifetime Warranty which includes the heaters, electronic control system, cabinet, and even the light bulbs.

Free delivery
We offer free delivery to most major metropolitan centres and regional locations. Please contact us to find out if our free delivery applies to your location.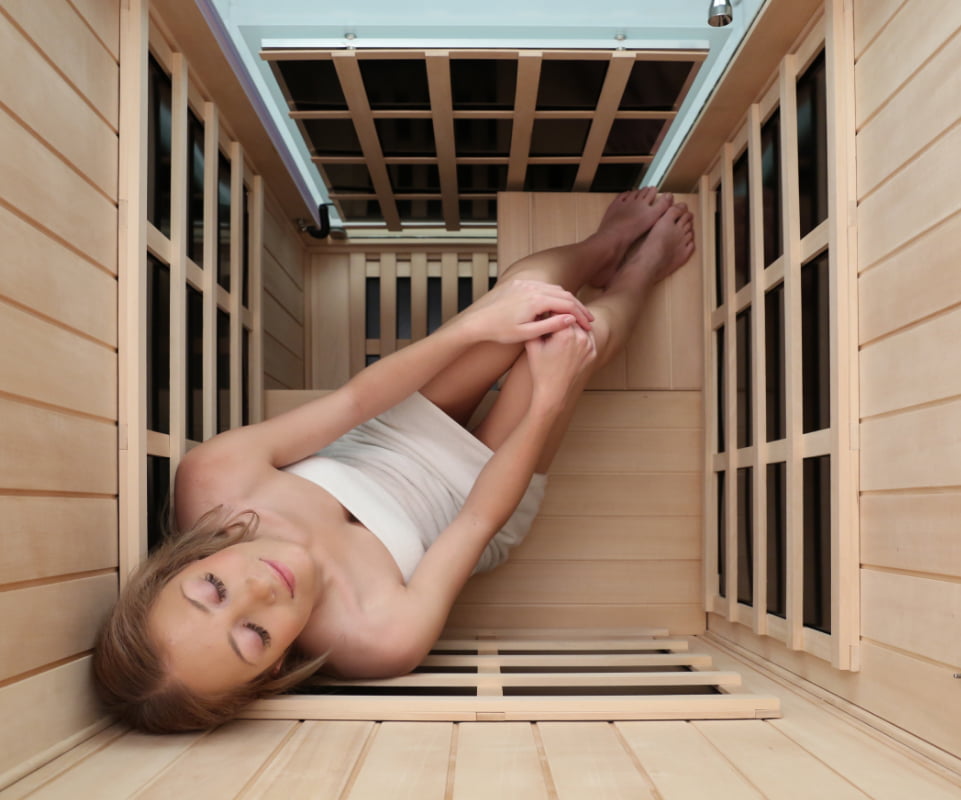 Why choose an infrared sauna?
Choosing an Infrared Sauna in Melbourne is a smart move for ultimate relaxation and wellness. Unlike traditional saunas, Infrared Saunas in Melbourne use gentle, penetrating heat to detoxify your body, ease muscle tension, and promote deep relaxation. Plus, they're energy-efficient and offer a rejuvenating escape from the bustling city life. Opt for Sun Stream Saunas Melbourne for a holistic well-being experience. The health benefits can include:
Relief from aches, muscle pain and arthritis

Fever therapy for colds and Flus

Improved immune system

Detoxification

Improved blood circulation and oxidation

Aids weight loss

Skin rejuvenation

Cardiovascular health and improved blood pressure
Not sure which sauna is right for you?
We know choosing a sauna can be a big decision, and something that can take a lot of time to research, that's why we're offering to do all the hard work for you.
Simply let us know which Sun Stream sauna you're interested in and the competitor's product you'd like to compare it against, and we'll do our best to send you an impartial evaluation of the two models.
Compare brands
"*" indicates required fields
Choose the infrared saunas Melbourne locals trust
Established in 1999, Sun Stream Saunas has always been totally committed to improving your health and wellbeing. We sell the infrared saunas Melbourne locals trust because they have been designed with your safety in mind. All Sun Stream Saunas are completely free of toxic glues and off-gassing materials.
Taking the guesswork out of finding a sauna for sale in Melbourne
When they buy a sauna Melbourne customers can look forward to some amazing health benefits. The proven health benefits associated with regular infrared sauna use include detoxification, cardiovascular and fitness benefits, decreased pain and inflammation, longevity, cognitive and mental health benefits, skin benefits, immune system benefits and resistance to infection.
Heat therapy and sauna use have been shown to boost the immune system and increase our resistance to viral infections. When our cells are exposed to heat, they increase their levels of proteins called heat shock proteins, which increase the cells' resistance to many types of stressors including heat, low oxygen, oxidative stress, toxicant exposure, and infection.
If they're still wondering whether it's worthwhile to buy an infrared sauna Melbourne customers need only look at the many benefits. Not least of which will be that infrared sauna users have a reduced risk of contracting pneumonia and other respiratory diseases.
References
The role of heat shock proteins and their receptors in the activation of the immune system. Singh-Jasuja H, Hilf N, Arnold-Schild D, Schild H. Biol Chem. 2001 Apr;382(4):629-36
How is the immune response affected by hyperthermia and heat shock proteins? Calderwood SK, Theriault JR, Gong J. Int J Hyperthermia. 2005 Dec;21(8):713-6
Sauna bathing reduces the risk of respiratory diseases: a long-term prospective cohort study. Kunutsor SK, Laukkanen T, Laukkanen JA. Eur J Epidemiol. 2017 Dec;32(12):1107-1111
Enjoy the benefits of the home sauna Melbourne locals love
If you're wondering whether you will benefit from purchasing one of our models for your home, the answer is a resounding yes. Many wellness experts use these themselves and can't stop raving about how great our high-quality saunas are. You just need to check the numerous reviews to discover there are many health benefits others are gaining from using one.
We sell our models at a reasonable price so that anyone can afford to have the incredible home sauna Melbourne locals love to come home to. Whether you want one just for one person, or up to four, we've got a sauna for you. Start detoxing your body and living in luxury by ordering one of these today. Once it arrives, it's pretty straightforward to set up, thanks to the slotting mechanisms. All you need is the instruction manual and a screwdriver, and you'll have it up and running in no time.
You can find out more information about our infrared saunas for sale in Melbourne by calling for a chat with our friendly team today. To experience the best sauna Melbourne has to offer, simply request a price list, or ask about a trial today.
How Do I Buy A Sun Stream Infrared Sauna In Melbourne
With Free Delivery to Melbourne and most regional destinations, owning your own sauna couldn't be easier. Simply download our pricing, send us a message or call us on 1800 316 962 to speak with one of our sales staff.