From choice of materials to innovative heater technology, every Sun Stream infrared sauna is produced with your health in mind.
Infrared Saunas Brisbane - Unwind, Heal and Recharge
Looking to buy an infrared sauna in Brisbane, Queensland, the Sunshine Coast, or the Gold Coast? Experience the ultimate relaxation and wellness with an Infrared Sauna in Brisbane from Sun Stream Saunas. Our state-of-the-art saunas offer therapeutic benefits, stress relief, and detoxification in the comfort of your home. Elevate your well-being today!
Experience a Sun Stream Infrared Sauna in Brisbane QLD
Why not try before you buy? Simply contact one of the Brisbane QLD locations near you for an appointment.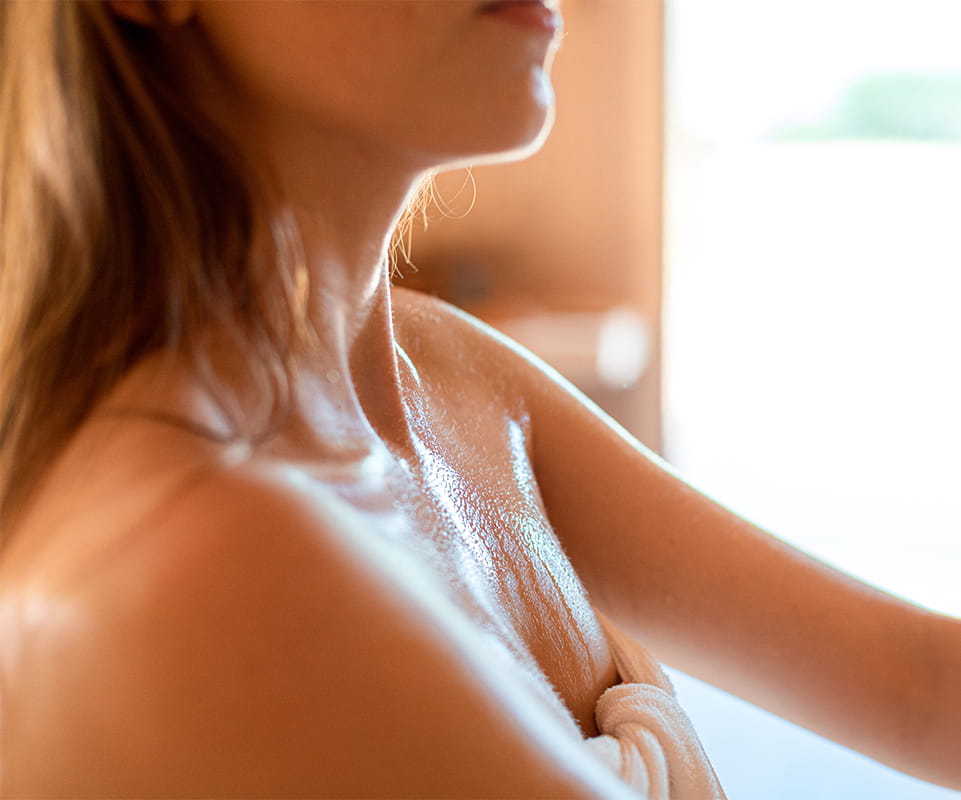 Four reasons that make Sun Stream the first choice for infrared saunas in Brisbane QLD

Safety
Our innovative heater technology reduces EMF and ELF to industry low levels, making Sun Stream saunas safer than any other brand on the market.

Superior performance
The most complete body coverage of any sauna brand, our heater placement and 360º technology provides greater immersion in radiant heat.

Lifetime warranty
The Sun Stream range comes with a Residential Lifetime Warranty which includes the heaters, electronic control system, cabinet, and even the light bulbs.

Free delivery
We offer free delivery to most major metropolitan centres and regional locations. Please contact us to find out if our free delivery applies to your location.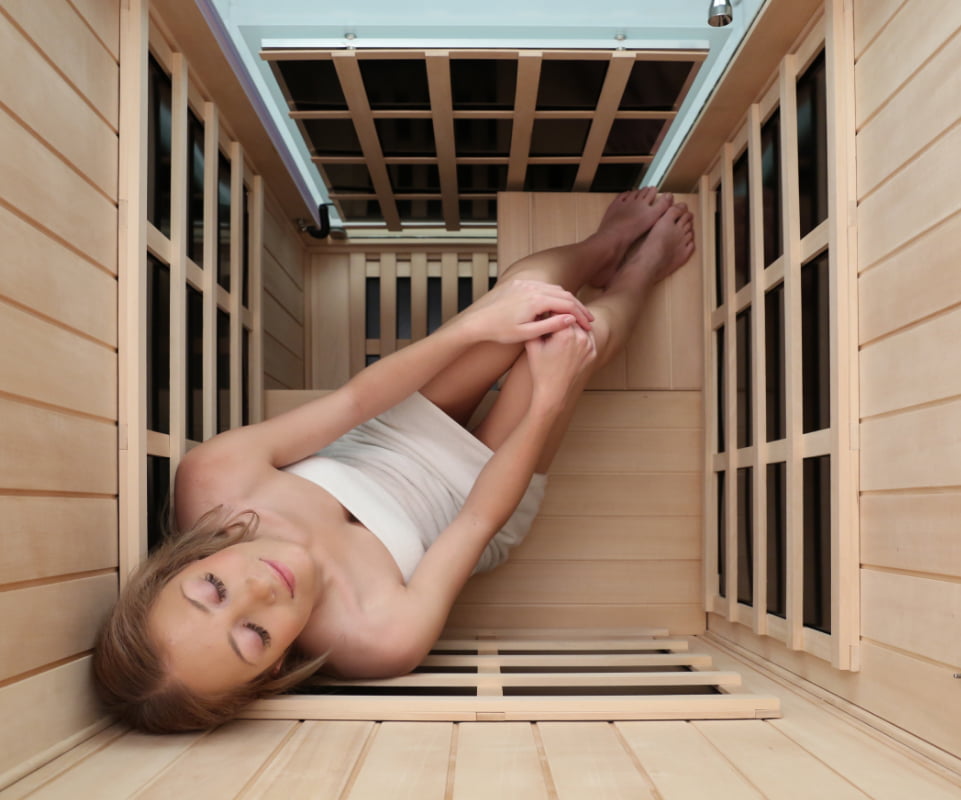 Why choose an infrared sauna?
An infrared sauna emits a band of light we perceive as heat. Infrared is not only safe but also highly beneficial to our bodies on a cellular level. Health professionals have used infrared heat lamps for decades to treat muscle and joint problems. The health benefits can include:
Relief from aches, muscle pain and arthritis

Fever therapy for colds and Flus

Improved immune system

Detoxification

Improved blood circulation and oxidation

Aids weight loss

Skin rejuvenation

Cardiovascular health and improved blood pressure
Not sure which sauna is right for you?
We know choosing a sauna can be a big decision, and something that can take a lot of time to research, that's why we're offering to do all the hard work for you.
Simply let us know which Sun Stream sauna you're interested in and the competitor's product you'd like to compare it against, and we'll do our best to send you an impartial evaluation of the two models.
Compare brands
"*" indicates required fields
Highest Quality Safest Infrared Saunas
for Sale in Brisbane
Sun Stream Infrared Saunas has been an innovator in the sauna industry since 1999. Our goal is to provide the most therapeutically effective saunas possible with the highest quality materials. It is our hope that many people can experience an improved quality of life with less toxins and pain through the use of our Sun Stream Infrared saunas.
Significant Health Benefits
Having an Infrared sauna in your Brisbane Queensland home is vital given that we live in a world full of toxins, viruses and various stresses in life. Imagine coming home and being able to unwind, relax or sweat out a cold or flu and the toxins accumulated through the day! Consider below just 2 of the significant health benefits that await you:
Eliminate Harmful Toxins
Take the detoxifying load off your liver and kidneys by the direct elimination of toxins through the skin. Two to three times more sweat is produced in the infrared sauna than in conventional hot air saunas. Greater detoxification of heavy metals is achieved, including lead, mercury, aluminium, cadmium, and fat soluble toxins. When our bodies don't sweat enough, they hold onto harmful toxins that come from the air we breathe, the food we eat and anything else we consume. Sweating is one of the best ways to release these harmful toxins which is best done in an Infrared Sauna capable of inducing a deep heavy sweat. Our Sun Stream saunas have been designed to perform in a superior way to other brands so as to induce that heavy sweat you need to release the maximum amount of toxins. Click here to learn more.
Boosts Immune Response
Winter brings cooler weather and inevitably cold and flu viruses which flourish in these climates. These spread quickly in highly populated settings like schools and work offices, the best defence is to strengthen the immune system so as to fight these illnesses with full strength. There are many over the counter supplements that contribute to an improved immune system, however one method that has proven to be highly effective is Infrared Sauna Therapy which may shorten your recovery time from colds and flu and improve your immune response. It is reported to stimulate the body's own natural healing processes.
Trusted By Experts
Time and time again, infrared saunas have received positive reviews from medical professionals in the health and wellness sector. These saunas are used by those in the industry who understand the many benefits they have to offer.
Heal your body from the inside out with one of these incredible saunas from the comfort of your home in Brisbane. Right now, we have a range of options in stock, including 1-person, 2-person, 3-person and 4-person saunas at a competitive price point. If you often go to your local spa to relax in the sauna, buying your own can save you plenty of time and money.
Our models are incredibly easy to assemble yourself, even if you're not experienced with DIY. Simply slot together the panels and use the invisible fastening system to secure them; all you need is a screwdriver to easily do it yourself. Depending on which option you buy, it may take you as little as half an hour to install. Find out more information about our infrared saunas available in Brisbane by contacting us today.
How Do I Buy A Sun Stream Infrared Sauna In Brisbane
With Free Delivery to Brisbane Metro, ordering your sauna couldn't be easier. Simply download our pricing, send us a message or call us on 1800 316 962 to speak with one of our sales staff.